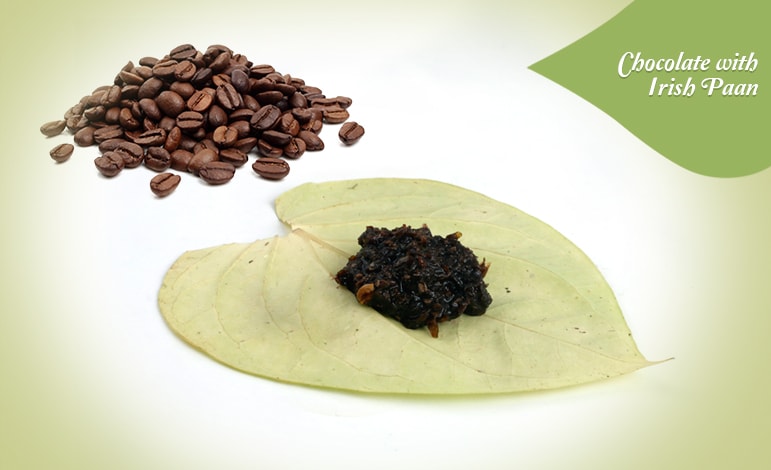 Description
The Chocolate Irish coffee paan provides an instant pick me up for the senses. Each heart shaped Banarasi paan is filled with gulkand made with high quality cocoa powder. The gulkand is sprinkled with full bodied Irish coffee beans rich in antioxidants, leaving the consumer rejuvenated and alert.
Story behind Chocolate Irish Coffee Sweet Paan
This Paan is has a mouth watering taste. The Gulkand in this Paan is a blend of Fine quality cocoa powder and fresh Rose petals. We use green Banarasi leafs with Irish coffee beans, which makes this Paan worth a try.
Benefits of Chewing Paan
Reduces Risk of Heart Disease
Anti Depression
Relaxes nerves
Reduces Risk of Diabetes